7 Benefits of Live Chat for Your Website
With live chat, customers can receive a quick response and help at any time. It helps to improve customer service by eliminating the possibility of waiting on hold for an extended period of time. It also reduces the number of visits that customers have to make, which in turn leads to more conversions. Live chat is also a great way for website owners to monitor and follow up with their customers.
Live chat is a much more efficient way for web visitors to get help than phone or email support because it's instantaneous. Web visitors are able to get answers about specific products they are interested in, directions for navigating your site, and sign-ups for newsletters without leaving your site.
1. Increase Conversions by Providing a Human Touchpoint with Live Chat
If you want your website to be a customer-centric one, then an online chat platform will be the best fit for you. You can communicate with customers and preempt their needs with this platform.
A live chat on your website will make the conversion rates of your website increase by 40%. The reason behind this is that it helps in creating a personal connection with potential customers.
Live Chat is not just about answering queries or providing information about various features of the product. It is also about helping people make informed decisions before they actually start shopping on your site.
In today's hectic and busy world, it can be hard for a customer to find the time to stop and read a long, complicated sales page. With that in mind, it's important for businesses to provide customers with human interaction when they need it most: Live Chat.
2. Boost Customer Satisfaction and Build Rapport with Customers using Live Chat
Live Chat is a great way to build rapport with customers and boost customer satisfaction. Live Chat can be used on the website, through social media, or through an app. It's one of the easiest ways to build a relationship with your customers as well as fight off any potential sales competitors.
Unlike email, live chat provides a one-to-one conversation that is easier for the customer and it's easy to respond quickly. The more time you spend with your customers, the more likely they are to buy from you in the future.
3. Keep Visitors Engaged Longer on Your Site with Live Chat
Live chat is an excellent way to provide customer service and create a human connection with your customers. Live chat is also a great way to generate leads and increase conversion rates.
Live chat can be either live or asynchronous, meaning the customer agent can be online in real-time or work asynchronously. The agent can have one-on-one conversations with customers or provide them with answers to FAQs.
Live chat allows businesses to offer customer service on-demand and in real-time, which increases the likelihood that they'll get what they want from the company instead of leaving disappointed.
4. Use Live Chat to Attract New Customers and Create Loyalty
Live chat provides a cost-effective way to communicate with potential customers. It is also an easy way to solve customer problems. Live chat representatives are more likely to solve the customer's problem than other methods of contact
A recent study from Forrester found that live chat "drives higher customer satisfaction and loyalty rates."
5. Improve Operational Efficiency & Reduce Interruptions in Processes with Live chat
The conversation with the live chat service is a natural extension of the customer's journey. It is more interactive and personal than other means of contact.
You can chat with the live chat support through your website, on social media, or by email. The live chat service is available 24/7 and you can be sure that they will be able to answer any question that you might have.
5 Rules to follow when Designing Your Chatbot
1) Be direct about what you want from the user
2) Offer help if needed
3) Be specific in your language
4) Be polite and use humor where it doesn't feel out of place
5) Keep it short
6. Grow your Business Faster with Live Chat by Meeting New Markets Globally
In today's world, what you can sell to people is not isolated to a geographic area. Whether you're an online business or a brick-and-mortar shop, meeting your clients halfway can greatly increase your business.
According to Forbes, "increasingly, the vast majority of buyers are researching their purchases online and then buying locally." Live chat has the ability to help businesses meet potential clients all over the world at any time of day or night.
Live chat offers many benefits for any business. For example, it reduces customer churn rates by providing one-on-one customer service in real-time which leads to higher conversion rates and increased revenue for your company. It also helps identify new markets because it provides an efficient way for businesses to access customers all over the world in
7. Make Customers Happier with Live Chat
Live chat software is a powerful customer service tool that can reduce customer abandonment rates.
The best thing about live chat software is that it allows for more personalized interactions with customers. It also helps to build customer trust by taking into account the needs and interests of each individual customer.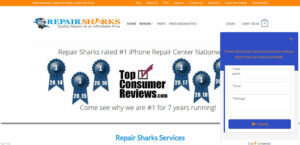 Integrating a Live Chat into Your Website
Getting a live chat set up on your website doesn't have to be difficult. There are many pre-configured live chat plugins and software that could integrate with common web platforms. If you would like to discuss optimizing your website for the best customer experience we can help. Contact Business Nucleus to discuss your business goals. We can recommend and help you get a Live Chat feature set up.